Apartments with free parking
Large and convenient private parking free of charge for the guests of apartments Residence La Roggia in the centre of the Val di Fassa.
You car deserves a holiday too. Getting around without the car in Val di Fassa has never been easier!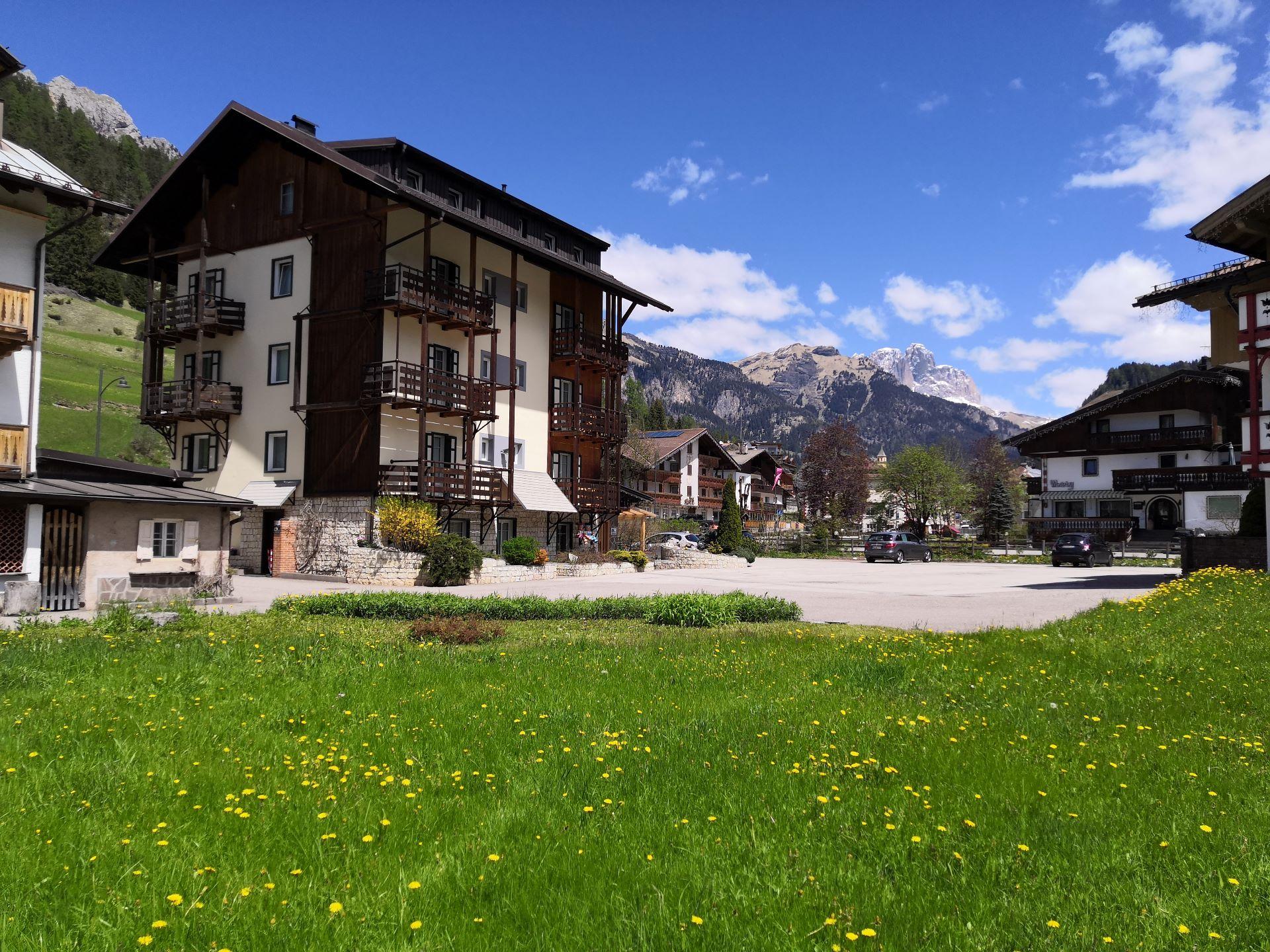 Our apartments are situated in the center of the Val di Fassa. This location is fantastic for using the most of public transport.
You can get to the Val di Fassa without a car. The connection between the Bolzano train station and the Val di Fassa is one of the most convenient. The bus stop of bus no. 180 is only 50 metres away from our flats in Pozza di Fassa.
In winter there are cheap transfers to the Val di Fassa guaranteed by Fly Ski Shuttle from the major airports in northern Italy.
In winter we have a very useful ski bus service. The bus stop is only 50 meters from our Residence.
Our apartments provide the Val di Fassa Guest Card so you can use various buses and shuttles for mountain excursions free of charge or with a discount.
In addition, the Val di Fassa Guest Card provides discounts on shuttles to hiking destinations in the side valleys, such as Val San Nicolo and Val Duron.