30 May 2022
Where to run in Val di Fassa? Find it out from a local runner!
Reading time 4:56 Minutes
Mountain running in Val di Fassa is a must-do activity for a runner on vacation. Find inspiration for your trail running adventures in the picturesque Dolomites.
Hi, I'm Adriano. One of my great passions is running in the mountains. That's why I can help you with my trail running tips in and around Pozza di Fassa.The possibilities for runners at all levels in Val di Fassa are truly endless. Whether you choose a simple jogging in the valley or a true trail running workout on mountain trails and forest roads, know that your taste for challenge and effort here in the extraordinary Dolomites will be rewarded by thrilling emotions.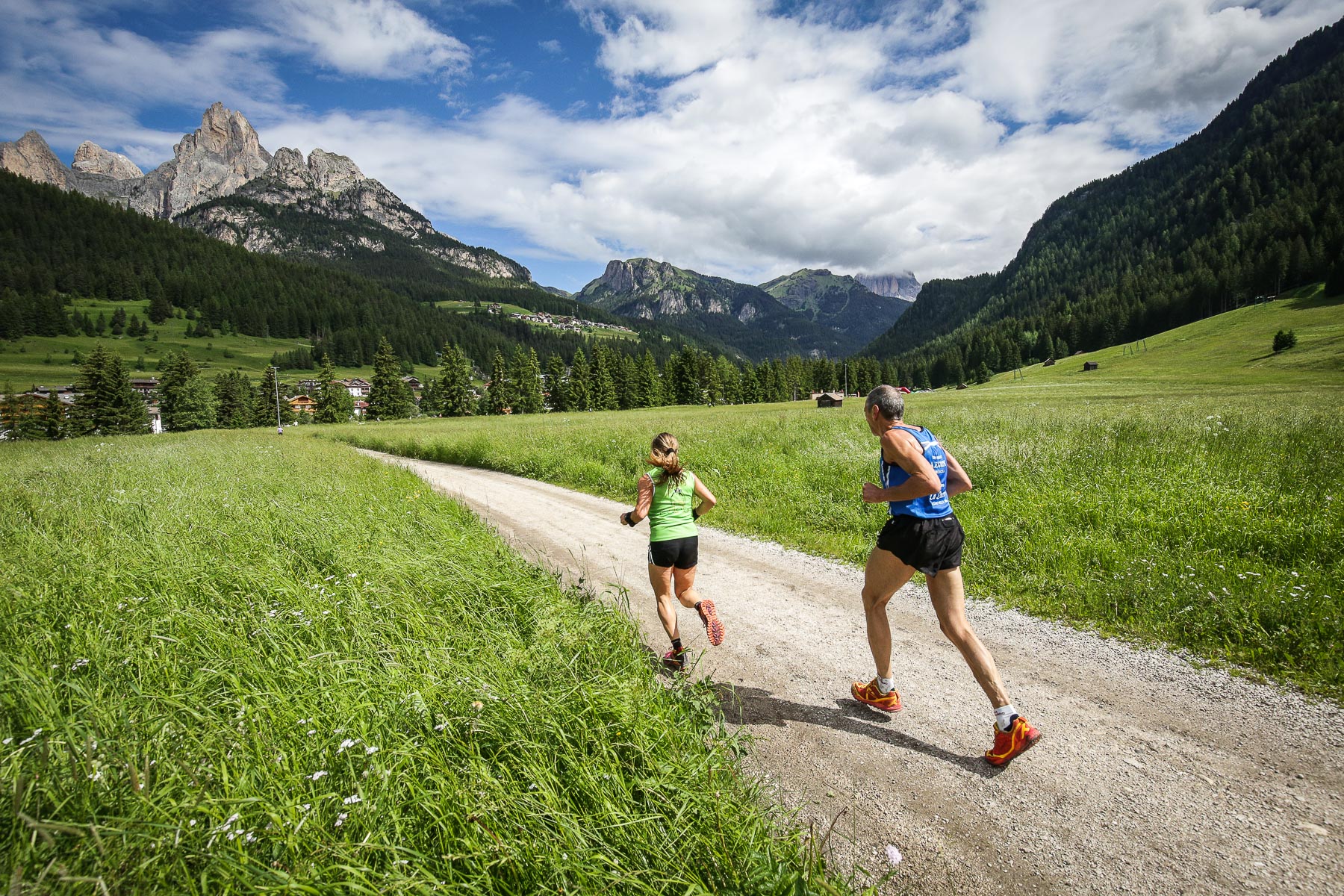 Running in the mountains of Val di Fassa is a unique opportunity that cannot be missed on your holidays in the Dolomites in our apartments in Pozza di Fassa.
Mountain running in Trentino-South Tyrol means being able to run in absolute freedom surrounded by the peaks of the enchanting Dolomites, enjoying the picture-postcard landscapes and training in a setting where the alpine nature of Trentino will give you more stimulation and strength for your training.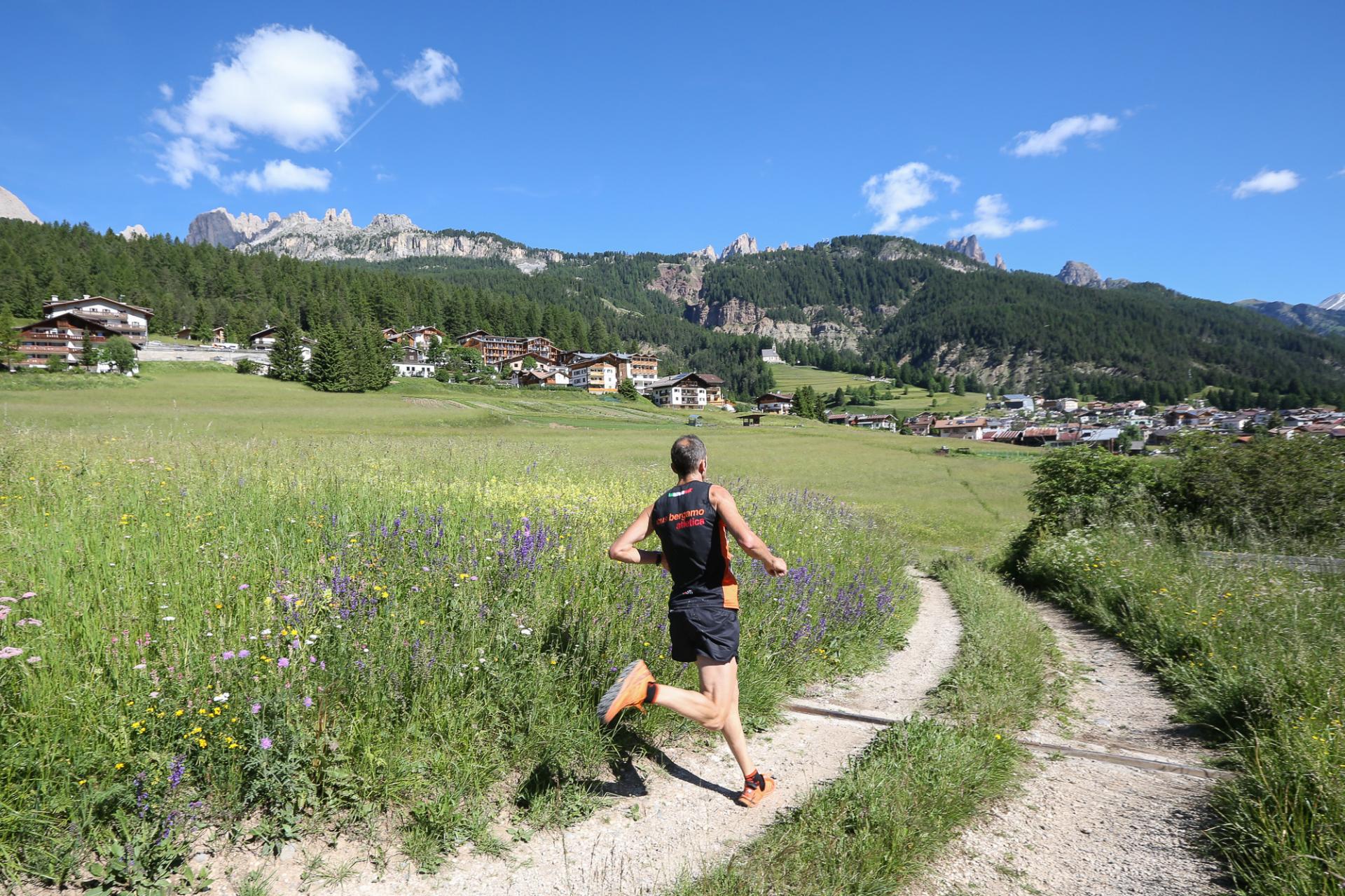 Running in Val di Fassa is really exciting, believe me! After your workout, you can relax in the saunas, pools and steam rooms of the famous QC Terme Dolomiti SPA center or soak your legs in the cool waters of the Avisio stream near our apartments for a boost of energy.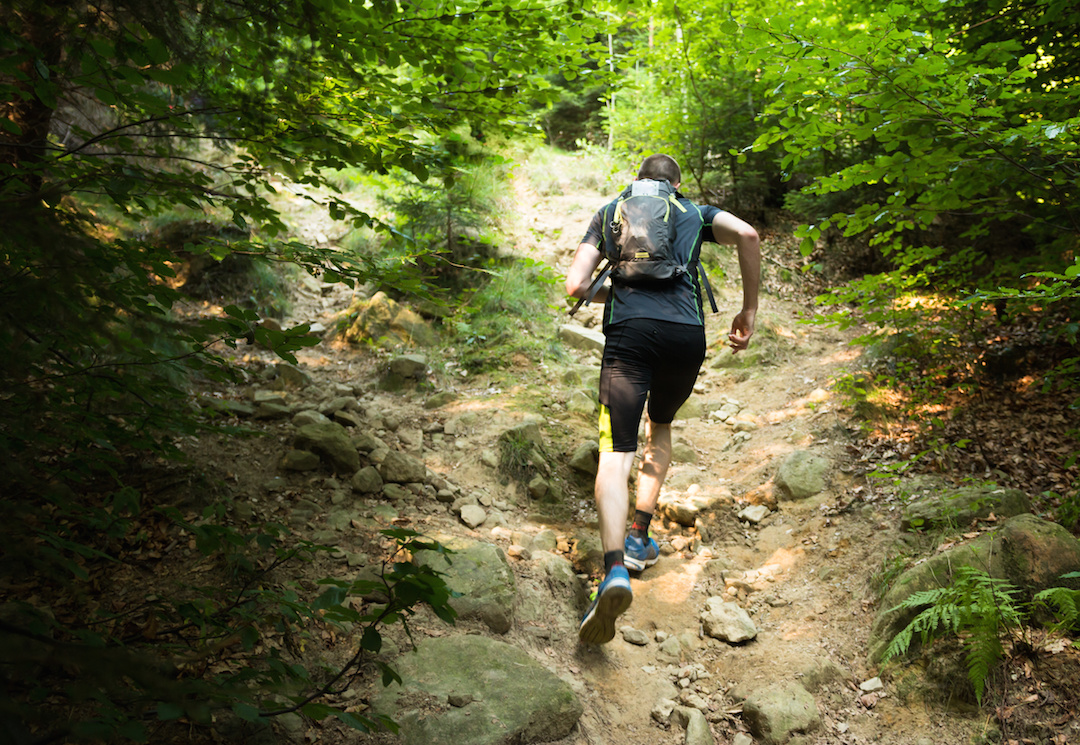 Do you know how is my favorite running in Val di Fassa? I love to run at dawn when I climb up the trail and follow the marmot's whistle, when I can meet a shy roe deer, and when nature breathes with my footsteps. As I run I witness the awakening of the mountain peaks and I feel my body warm up just as the fairy-tale peaks of the Dolomites warm up with the first rays of sunshine... This is a true mountain running experience that I highly recommend.
With the right clothing, every season is perfect: spring, summer, fall but you can also run in Val di Fassa in winter! Lace up your shoes!
I have chosen for you best running routes in Pozza di Fassa:
These running routes start from your apartment at Residence La Roggia in the village of Pera di Fassa, which is perfect starting point for running as it is only two steps away from the bike path and therefore ideal for warming up.

Easy running trail in the center of the valley with spectacular views:
Pozza di Fassa - Canazei, flat running along the bike/pedestrian path
Length: varying from 4 km to 18 km depending on preparation and desire how much you want to run
Height difference: minimal, the route is practically flat
Notes: excellent for adapting to the altitude or for a few days of defatigue. The route follows the Avisio torrent along the cycle path. The outward journey, slightly uphill, is on asphalt, the return on an easy dirt road. Every kilometre or something like this, a bridge allows you to cross the stream and return to the starting point.
Easy trail running route in Pozza di Fassa:
Loop route to Vigo di Fassa and Ciampedìe cable car

Length: 8 km
Height difference: 300 m D+
Notes: introduction to trail running with a taste of short but not always agile climbs. From Pera di Fassa follow the scenic Sora i Pré path towards Vigo di Fassa on an easy dirt road, turn right and climb back up towards the Vajolet 1 chairlift station. Steep descent without technical difficulties towards Pera di Fassa.
Medium trail running route in the Val di Fassa:
Panoramic loop route to Soraga and mountain hut Baita Pociace
Length: 16 km
Height difference: 600 m D+
Notes: A classic tour of medium difficulty with a first warm-up part slightly downhill towards Soraga along the cycle/pedestrian path from where the forest road starts, which in 6 km of constant ascent leads to the picturesque Pociacie hut with stunning views on the Latemar and Catinaccio mountain group. The return is towards Pozza and Pera di Fassa, throught the mountain restaurant Malga Aloch area and QC Terme Dolomiti. The last few kilometres are on a cycle path to return home to Residence La Roggia.
BONUS medium trail running route:
Super scenic and exciting mountain running in the Dolomites: Sassolungo and Sassopiatto trail running tour
Length: 16 km
Height difference: 650 m D+
Note: Did you know that the classic hiking tour of the Sassolungo and Sassopiatto is also spectacular to run? It is one of my favourite trail running tours in Val di Fassa. This is the only one that does not start from Apartments Residence La Roggia but it is too beautiful not to suggest it to you! The only advice to fully enjoy the adventure is to start early in the morning! The area is very famous and therefore very frequented, the paths are not wide so if you want to run freely start before the others... Starting point is at Passo Sella, follow the path 526 passing the mountain hut Comici, and then follow the path 527 to the Sasso Piatto refuge. Return with the Friedrich August trail to Col Rodella and Passo Sella. Have fun!

Would you like to try some running races in Val di Fassa?
Summer calendar of running races is rather plenty. It starts with the Val di Fassa Running week at the end of June and moves on to the DoloMythsRun Sellaronda Ultra Trail event in mid-July where the best international trail runners compete on three different disciplines, Skyrace, Vertical Kilometer and Ultra on the massifs of Passo Sella and Passo Pordoi.
Then there are various races in the valley and villages during August including Set Mases in Soraga, Anter le Lum in Pozza di Fassa and the Giro delle Notole in Moena. The season ends with the important running event - Marcialonga Running in the beginning of September.


Ask for information