01 March 2022
Winter running in the Dolomites: where to go running in Val di Fassa in winter
Reading time 3:22 Minutes
Winter running, or running in the snow in the Val di Fassa, is a sporting activity that I have practised for years and that I would certainly recommend to beginners and experienced runners to run in nature during a skiing week in Trentino-Alto Adige.
Running in the snow in the Dolomites means challenging the harsh climate of the enchanting winter realm of the Alps and training amidst the irresistible snowy landscapes, warming your body under the effort and finishing the race as a winner. You can run on the trails of Val di Fassa while it snows under the soft falling flakes and enjoy this magical moment like a child.
Winter running in Trentino offers unique sensations: running in Val di Fassa in winter is exciting and enthralling. Although trail running in the Dolomites in winter is more difficult than the usual mountain running, it is certainly an experience not to be missed for a true runner who is not afraid of sub-optimal weather conditions.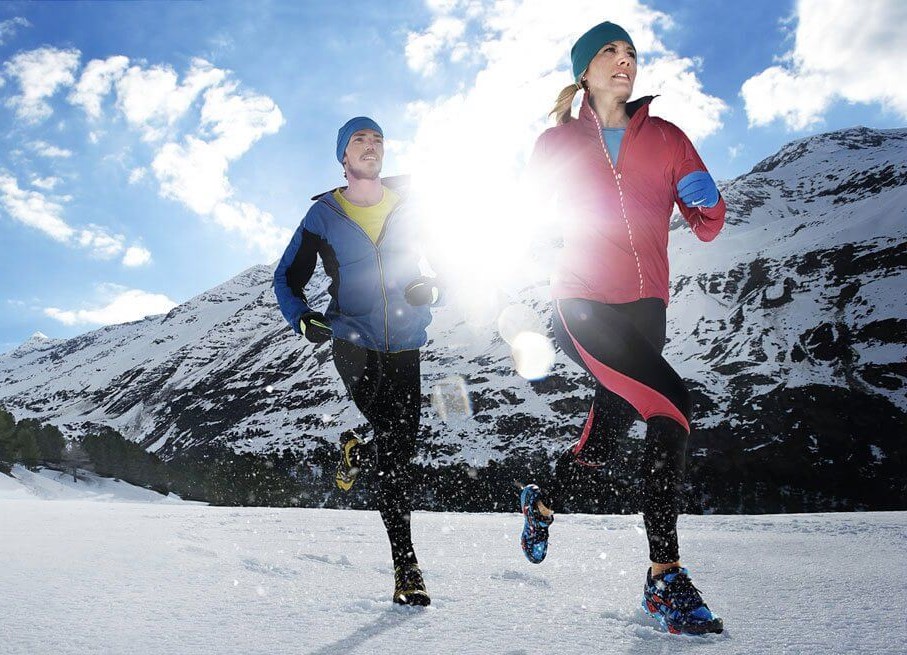 I advise you to review your running clothes and adapt them for running on snow.
For your winter run in Val di Fassa you need shoes suitable for running on snow and ice, possibly Gore-Tex trail shoes, waterproof windproof jacket, gloves in technical material, neck warmer, headgear or a cap with good breathability. It is important not to be overdressed, but 'onion-like', preferring technical underwear.
For your winter trail challenge in Trentino, you should also have spiked crampons (on sunny stretches that become icy as temperatures drop) to put under the soles of your shoes, which can be rented at the numerous skirent in Val di Fassa.
The running technique does not change, although you should practice winter trail running with more care and concentration, especially on the descent (remember the crampons?). In winter in the Dolomites the days are short and quite cold, so for a nice run in the snow in Val di Fassa it is best to opt for the sunny hours around 10-11am and 3-16pm. On frosty days start slowly because your body will need to get used to the temperature, then, if you want, speed up. Remember not to stop outside in the cold once you have finished your run in the snow of Val di Fassa.
The running on fresh snow becomes very difficult, so choose groomed trails and avoid running immediately after a fresh snowfall.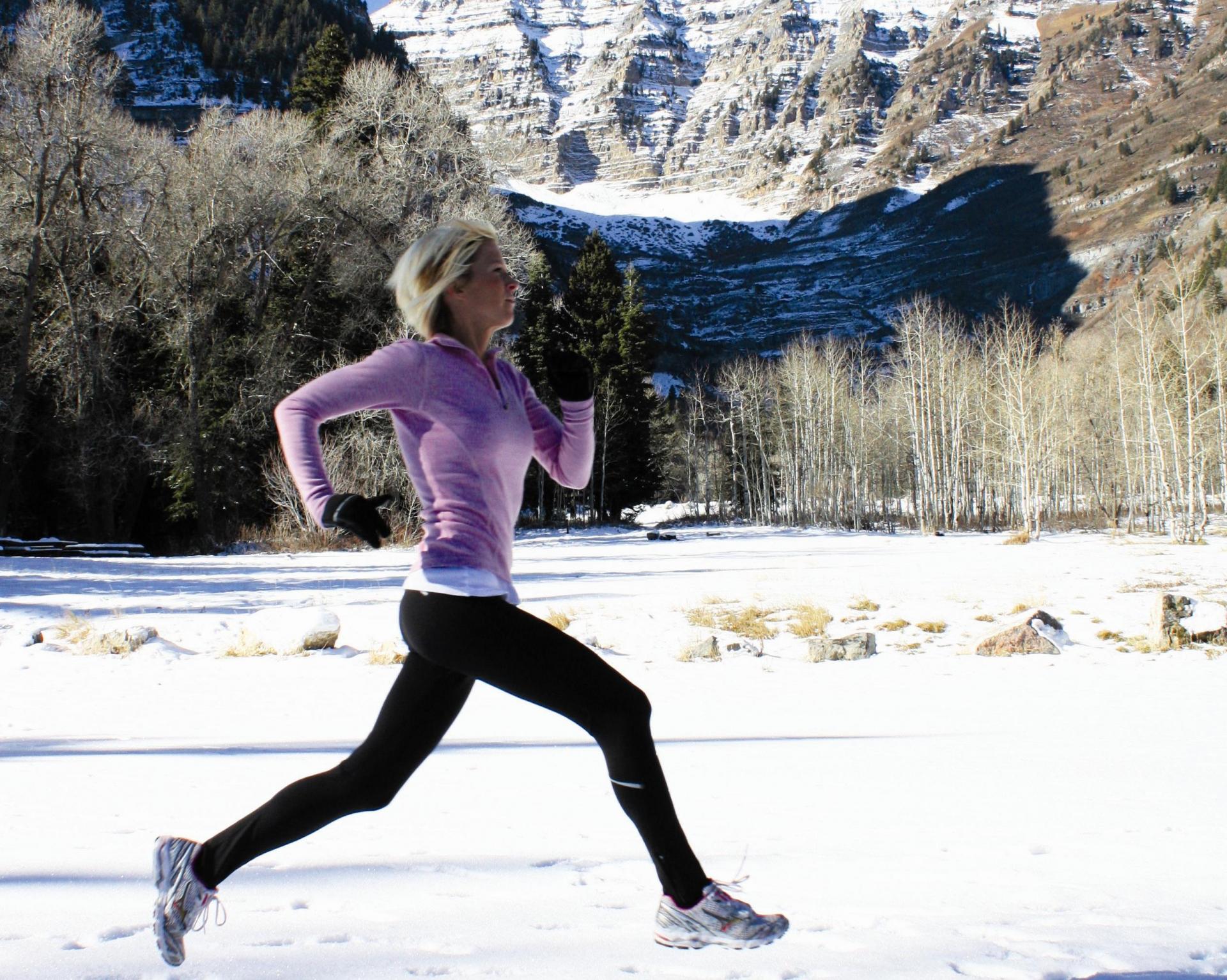 And now, tired but happy after your winter running in Val di Fassa, you absolutely must visit QC Terme Dolomiti near our apartments in Pozza di Fassa to relax your muscles and regenerate from head to toe among saunas, pools and Turkish baths with breathtaking views of the Dolomites. For your thermal well-being we provide a 10% discount on the entrance to the spa centre famous throughout Italy.
I suggest you the 3 best routes for winter running in Pozza di Fassa
The cycle/pedestrian path with breathtaking views of the Dolomites
Please keep to the left side as the other side is reserved for cross-country skiing! The road is always snow-covered and groomed from 2 to 18 kilometres. From our apartments in Pera di Fassa I suggest you head towards Canazei as it is sunnier. The running is easy, without significant gradients.


The panoramic path Sora i Prè between Pera and Vigo di Fassa
Sunny flat route, with views on villages and mountains, which in about 3 kilometres connects Pera di Fassa with Vigo di Fassa, passing through Pozza. Section quite frequented by snow running lovers and therefore always well beaten. Easy and without significant gradients.


Val San Nicolò
Do you love running uphill in the snow? Val San Nicolò is just the thing for you. Departure from the centre of Pozza in the direction of the Buffaure ski lifts. Leave the village to continue steadily uphill towards Baita Ciampiè in Val San Nicolò. First part (steeper) steadily uphill, which turns into a semi-flat stretch once you reach Val San Nicolò. Approx. 6 km one way, return along the same road.
Have a great winter run!
Ask for information